Click the tabs above to see individual events - results - news.

Watch here for Youth shooting events and news
Contact: Ed Lazarski - Email: edlazarski@aol.com
2018 SCTP MO. State Championship
.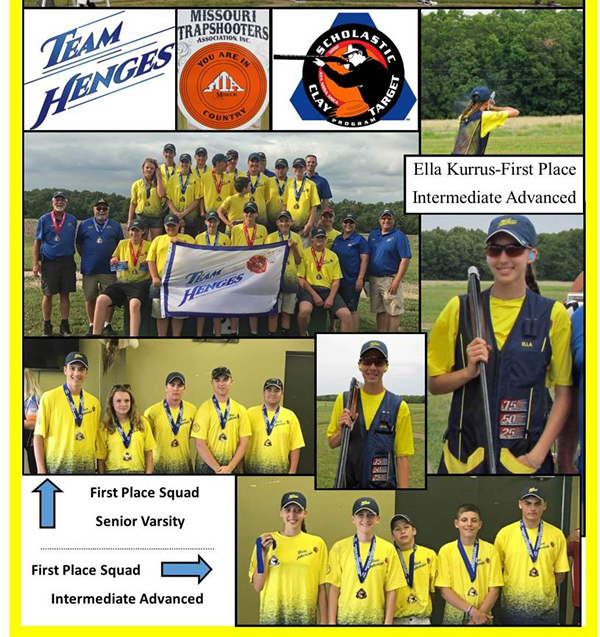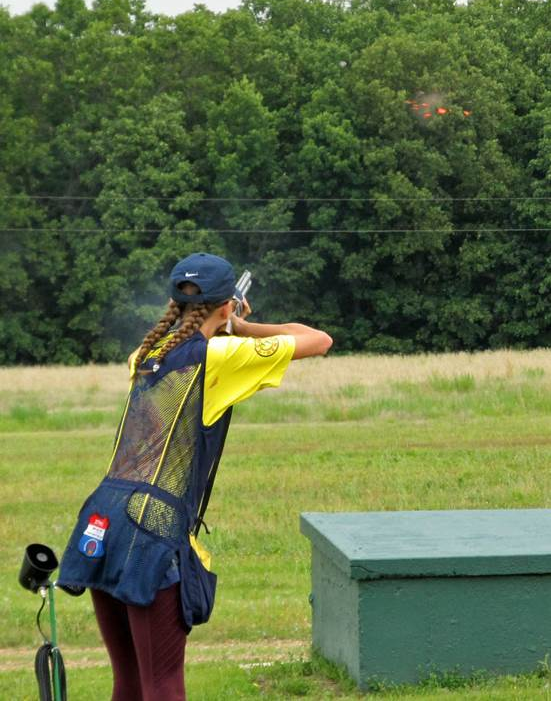 Top Guns For Women's Doubles Trap Named At SCTP Nationals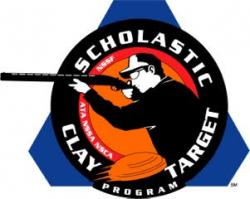 SAN ANTONIO, Texas – The top male and female athletes in Doubles Trap were recognized by the Scholastic Clay Target Program (SCTP) at the 2015 National Team Championships for their outstanding individual performances in each of its six competitive divisions.

Honored for their ability to break clay targets on the Handicap Trap fields at the SCTP Nationals were women shooters Ella Kurrus (Kirkwood, Mo.) of Team Henges in the Rookie Division who broke 140 targets; Dakota Duke (Charlotte, Tenn.) of the Dickson Clay Commanders in the Intermediate/Entry Level Division with 146; Madeline VanderSchaaf (Mayville, Wisc.) of the Flyway Clay Slayers in the Intermediate/Advanced Division with 161; Nicole Breese (Solon, Iowa) on the Spartan Trapshooting Team in the Junior Varsity Division with 166; Jordan Osborne (Lynnville, Tenn.) of the Richland Trap & Sporting Clays in the Varsity Division with 184; and Brandy Napoli (La Crescenta, Calif.) of the California Junior Claybreakers in the Collegiate Division with 177.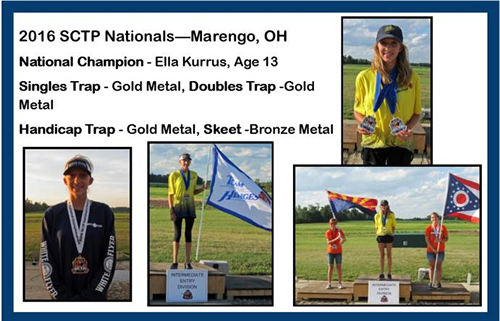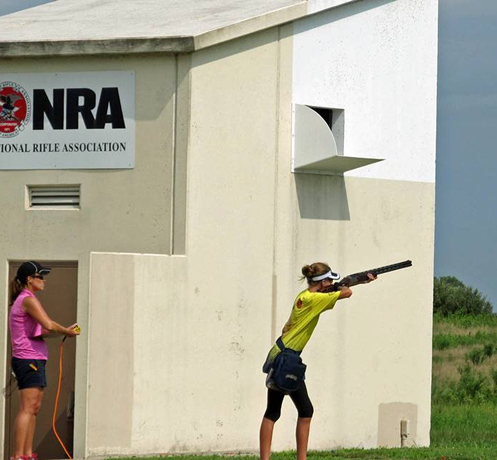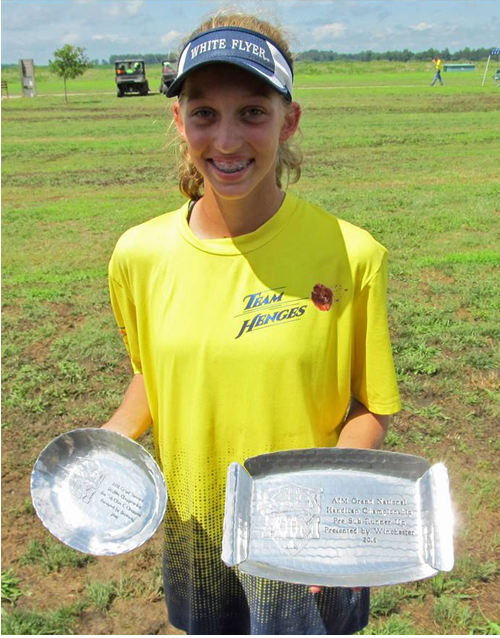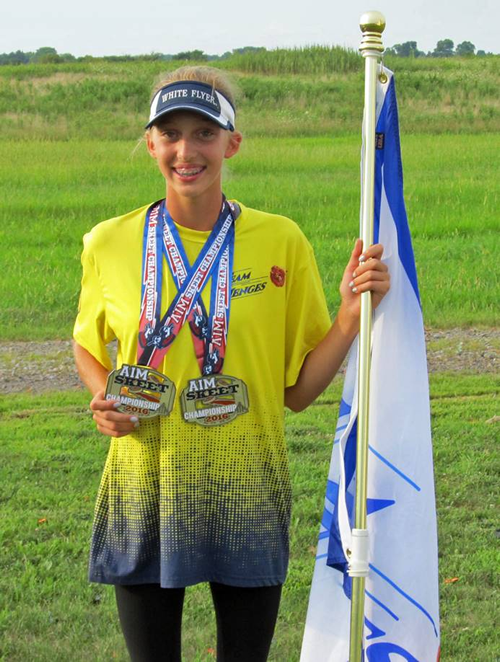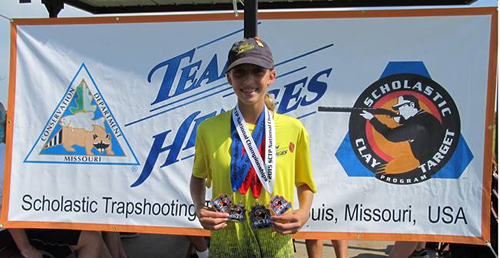 -
Spring Break'em At St. Louis Skeet & Trap Club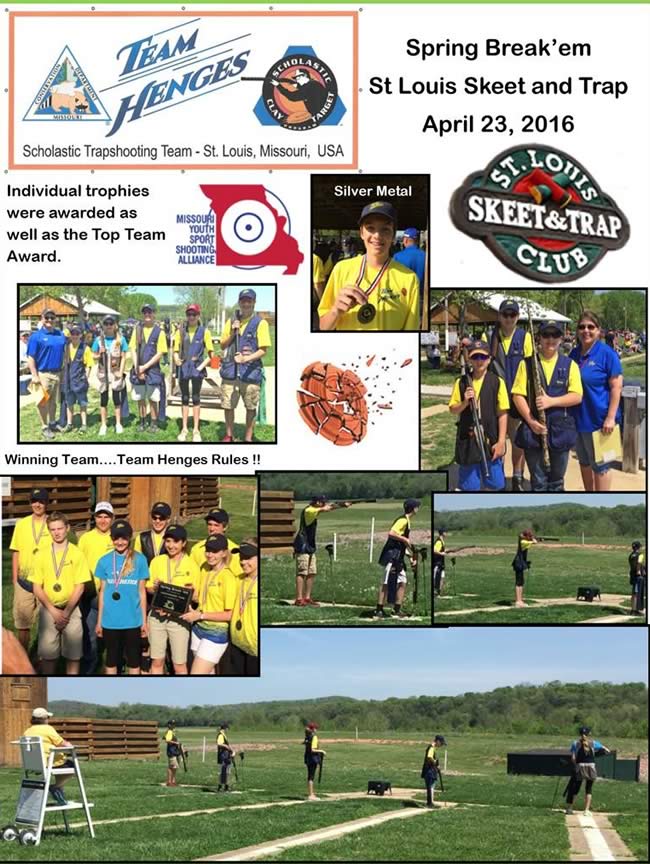 Missouri High School championships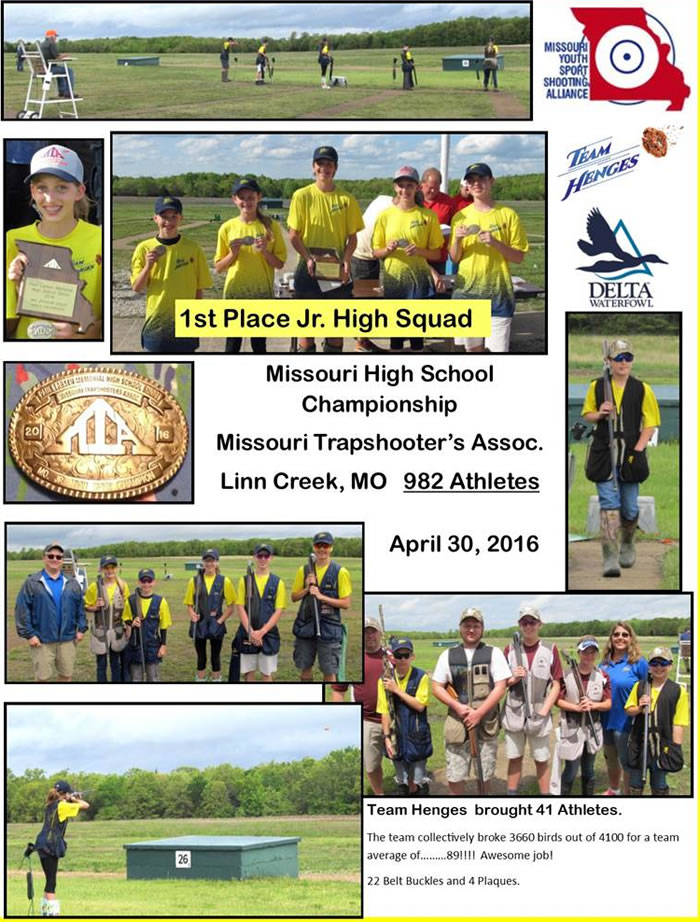 AIM REGISTERED YOUTH SHOOT
May 15, 2016
CHAMPION:
Grace Marlen

98

Class A
Sean Laurent

96

Class B
Josh Dintleman

97

Class C
Kramer Ennis

94

Class D
Adam Van Winkle

94

Lady
Emma Dowling

90

Jr Champion
Abigail Stoner

96

Sub Jr. Champion
Ryan Loveless

94

Pre Sub Champ
Grant Weiler

93

CHAMPION:
Logan Luca

97

18-21
Branden Laurent

94

22-24
ach Batson

86

Jr Champ
Jake Hoffman

91

Sub Jr. Champ
Kramer Ennis

93

Pre Sub Champ
Ella Kurrus

84

CHAMPION:
Jake Humphrey

93

Class B
Lucas Rosenmiller

86

Class C
Kramer Ennis

89

Class D
Logan Lucas

86

Jr Champion
Jake Hoffman

85

Sub Jr Champ
Zach Batson

80

Pre Sub Champ
Ella Kurrus

68
SCTP Regional Champions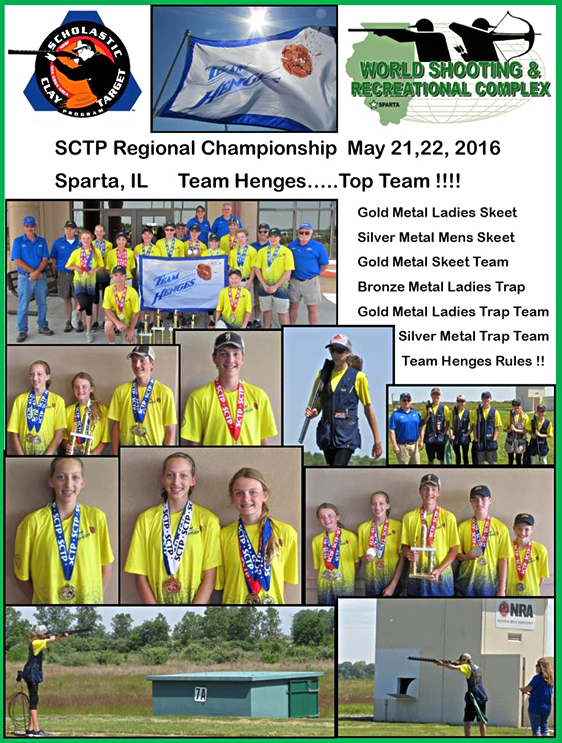 .
2016 All Scholastic Team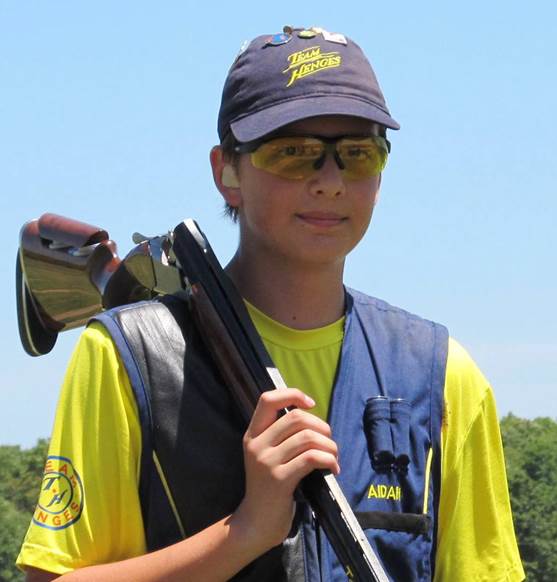 Aidan
Congratulations! You have been selected to the Scholastic Shooting Sports Foundation and NRA Competitive Shooting Sports 2016 All Scholastic Team!
It is quite an honor for us to recognize how you showcase what the SSSF, SCTP, SASP and NRA Competitive Shooting Sports are all about! Only a small percentage have what it takes to achieve high levels of excellence on the range, in the classroom and around your local community.
All recipients of the 2016 All Scholastic Team Award will receive a certificate and pin for their accomplishments. Additionally, we invite you to attend our National Championships event July 9-16 in Marengo, OH where we will recognize team members during our Opening Ceremonies the afternoon of July 13. Certificates and pins may be picked up at the event or we will mail pins and certificates to those not attending the Nationals after the event in July.
We will also be making public announcements on the team in our May 26th edition of Range Time and in social media where we hope you will like and share our posts to help raise awareness for the team and promote their achievements.
Sincerely, Ben Berka
Ben S. Berka, President and Executive Director Scholastic Shooting Sports Foundation
5931 Roft Road San Antonio, TX 78253 ( 515.201.8395
ATA Registered Trap SHoot. Gateway Gun Club. Bridgeton MO. June 5, 2016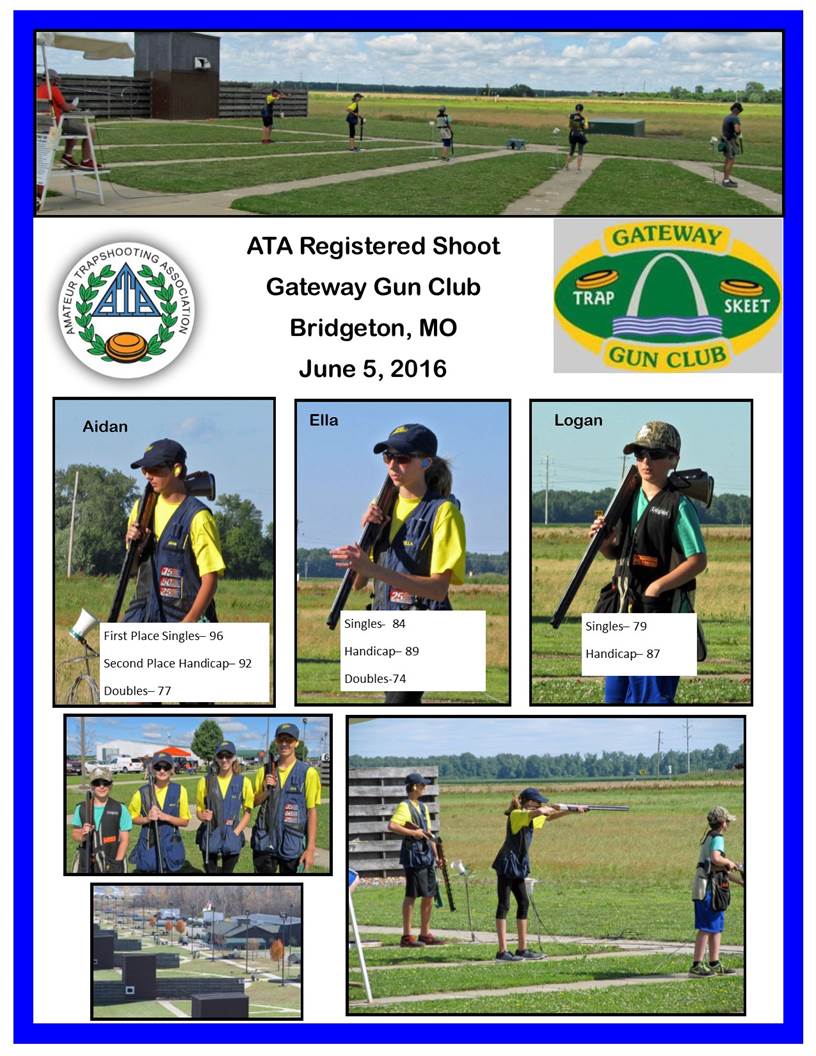 ATA Trap Shoot June 2016 Sub-Juniors
SCTP MO. State Championship June 18, 2016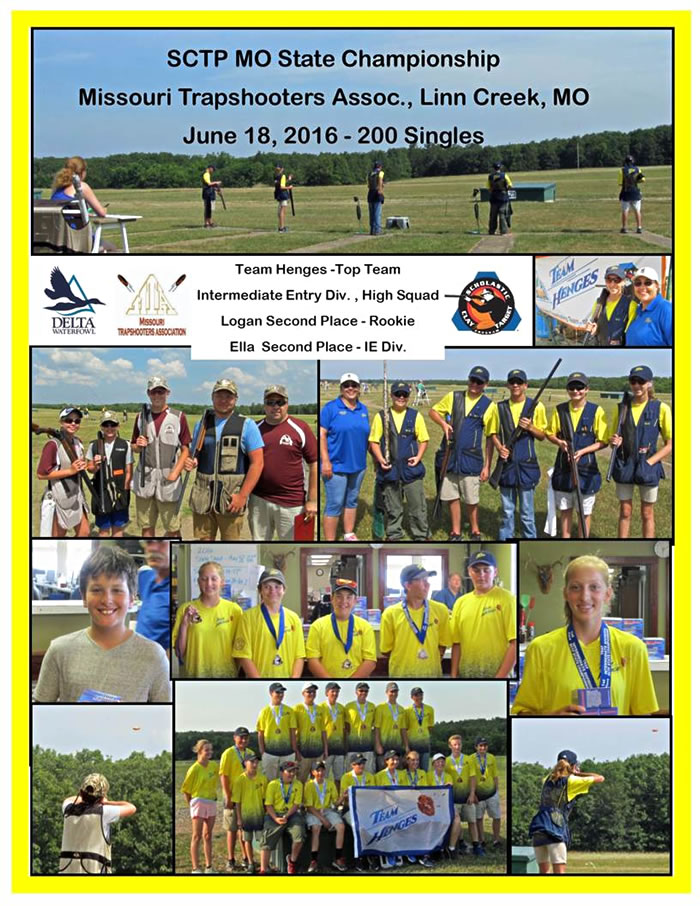 AIM 2016 MO. State Trap Championship
Lynn Creek, MO. June 24, 25, 2016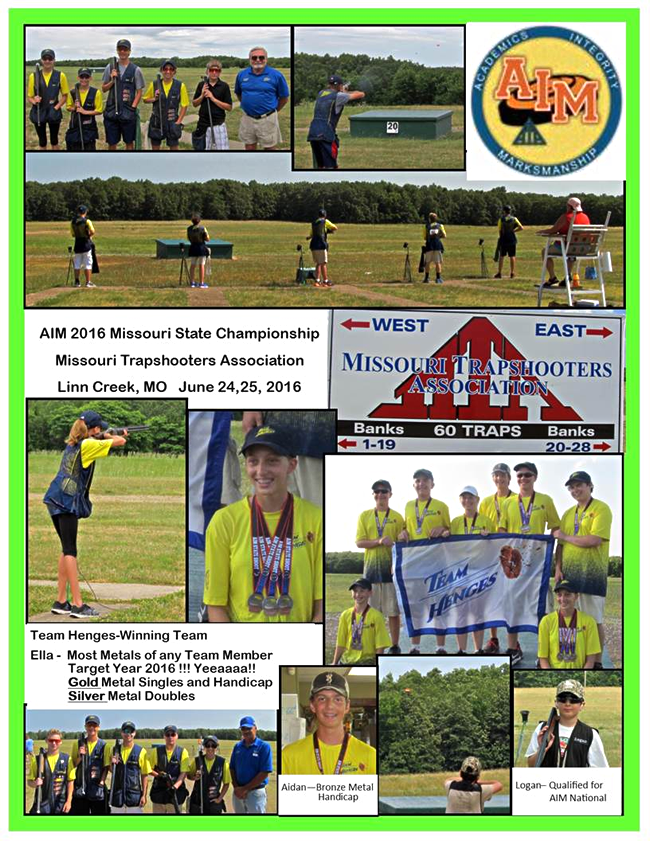 Ella - Most Medals of any Team Member Target Year 2016 !! Yeah !!
Gold Medal Singles and Handicap. - Silver Medals Doubles.
SCTP National Championship
Morengo, Ohio. July 9-16, 2016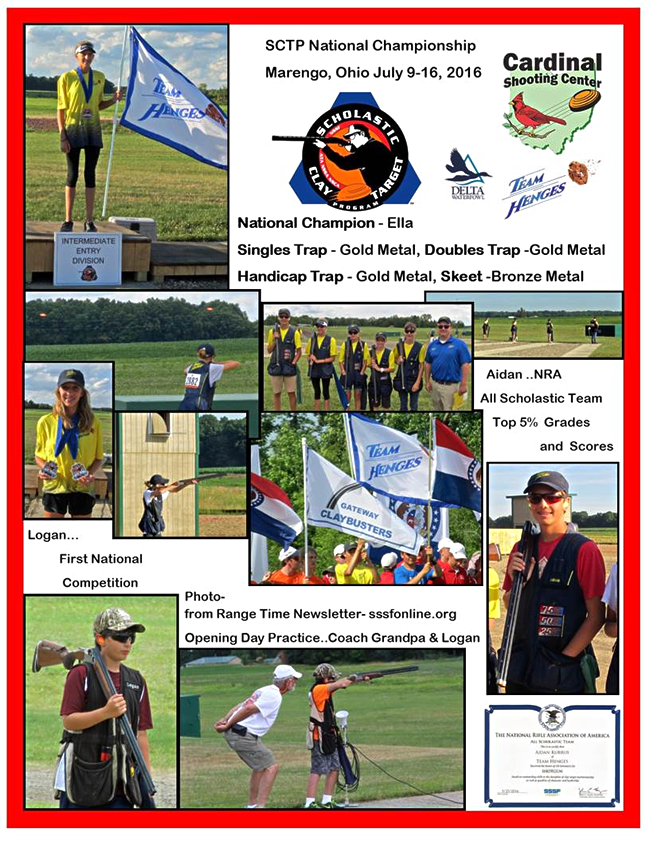 2016 Youth Shooting Cnahmpionships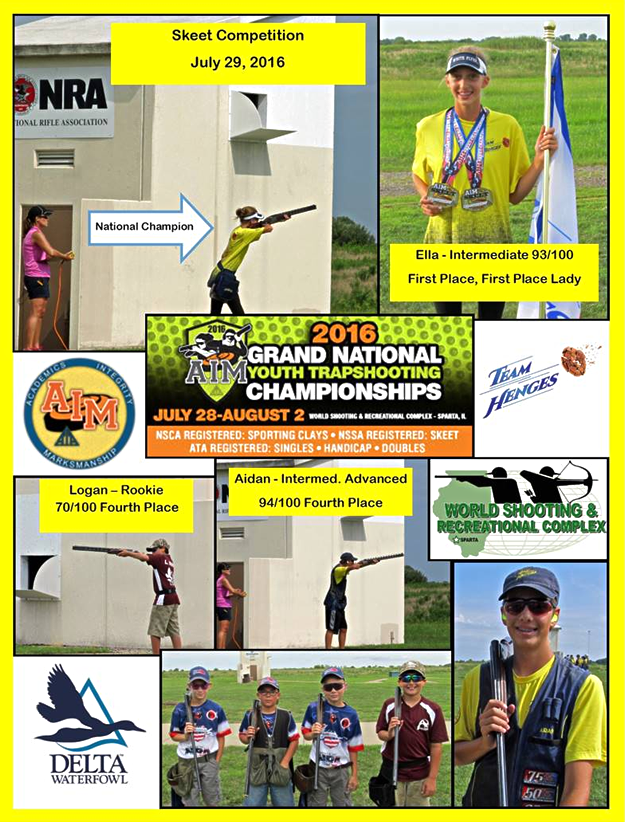 MYSSA Fall Classic 2016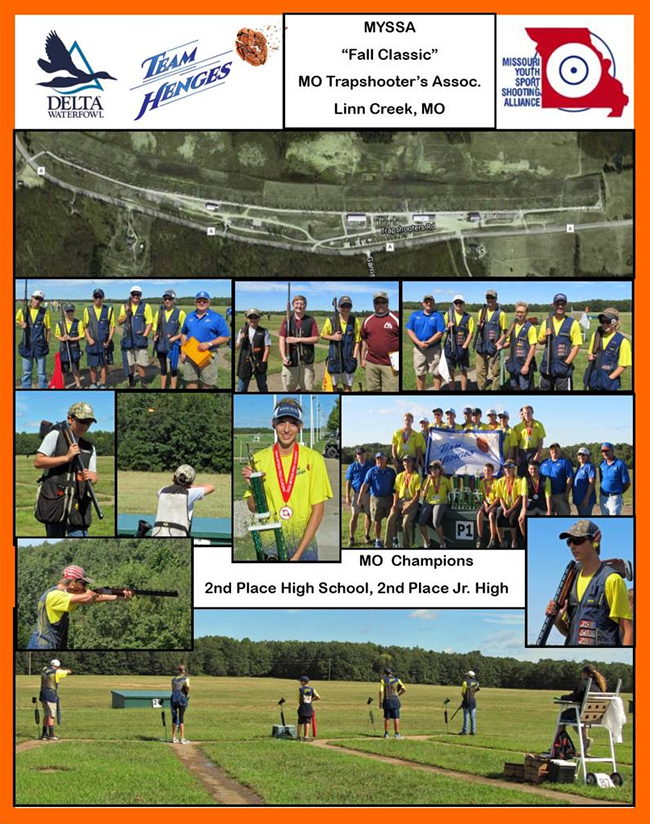 2017 AIM Youth Shoot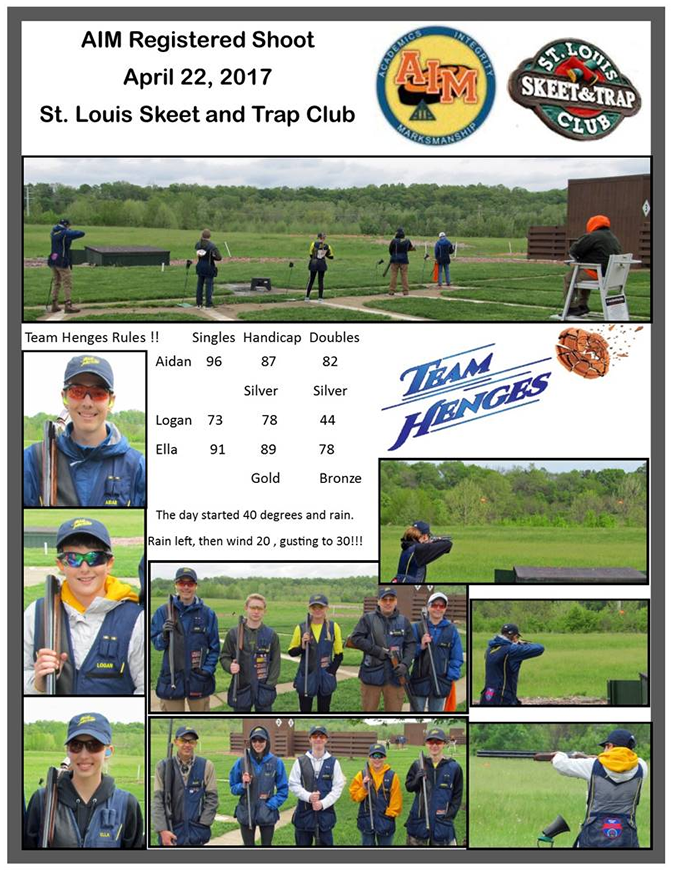 See scoring results - Here